Mandy Yin minding the shop
What can you tell us about NASI Economy Rice?
it's the spin-off of Holloway Road restaurant ambal Shiok, and also happens to be right next door to that. Headed up by Sambal Shiok's Mandy Yin, NASI is primarily about Malaysian rice boxes. It's inspired by economy Malaysian eateries, and also harks back to Mandy's own business origins as she started off selling similar rice boxes at London's street markets.
So what are the options here?
First off - you can choose to have everything fully prepared for you - delivered (or collected) all ready to eat (circa £8-10 each). Alternatively, you can go for the heat-at-home method if you want to have something handy in the fridge. We went for the latter - so it simply needed a (very small) amount of work to get ready at home.
Here's our set dinner - deconstructed. Everything here just needs a little warming up and then plating.
And what did you have?
We went for a set rice dish for two - and a little extra...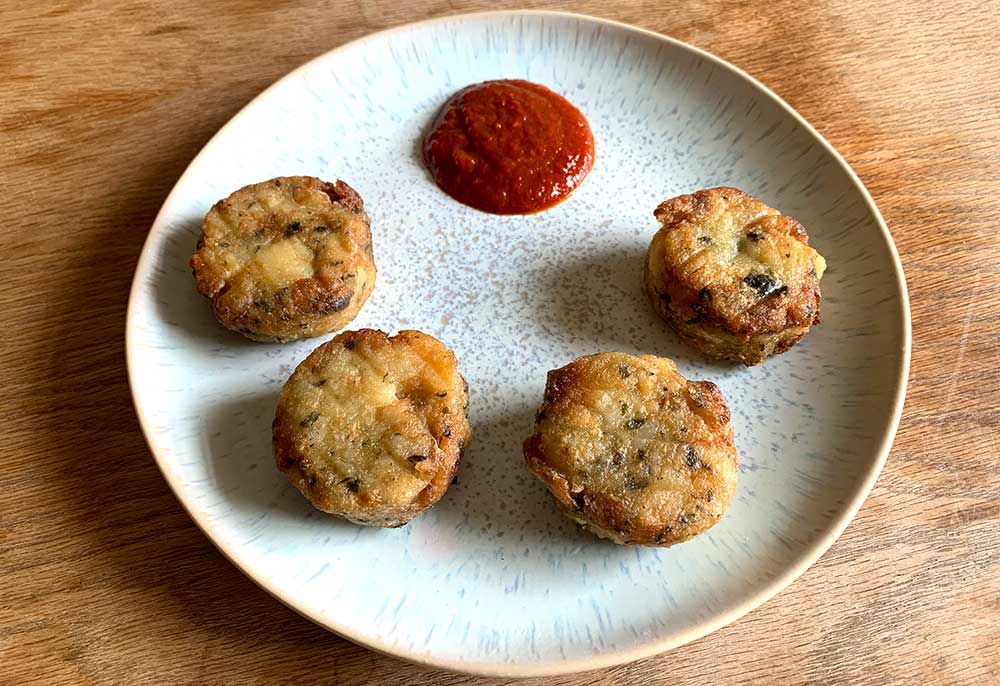 The starter - spiced potato cakes with a tomato sambal dip (£5). Little potato nuggets to kick everything off. So GOOD.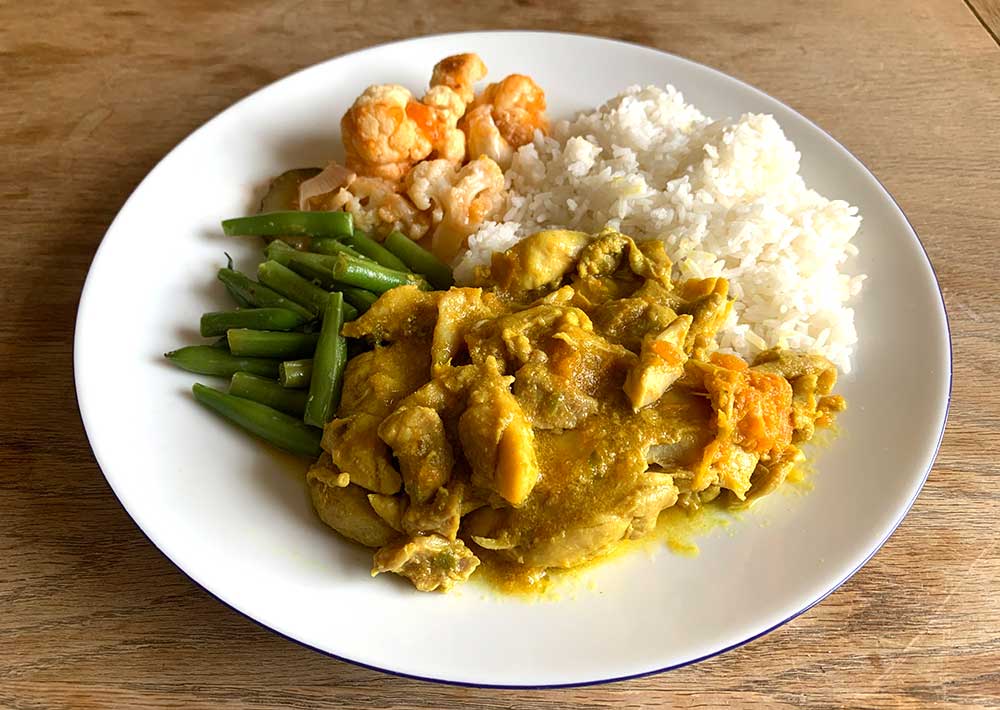 Here's what we had - the chicken set which came with lemongrass chicken, garlic greens, cauliflower and pickles and rice. Note that the rice boxes change regularly - so while this will be back on the menu soon, there's currently a prawns in tomato sambal set (£19.50 for two).
Anything else?
You can also get jars of the amazing tomato sambal. You should definitely get this - use it to spice up all manner of dishes and Mandy's advice to add it to mayo is also one we'll definitely be following. You can also order Chinese BBQ sauce, curry powders and more (with even more excellent cupboard staples available from Sambal Shiok).
And what about Sambal Shiok?
They're not open for dining in just yet - but they are doing collection and delivery. So if you've been craving some of their wonderful laksa or Malaysian fried chicken during lockdown, you can order that up on Deliveroo.
Overall thoughts?
If you're in the area, this is an absolute no-brainer to order up. One of their lunch boxes is the perfect lunch or supper - and will no doubt be infinitely better than something you can knock together yourself.
More about NASI Economy Rice
Where is it? 169 Holloway Road, London N7 8LX
How to order: On Deliveroo or their website.
Find out more: Visit their website or follow them on Instagram @nasilondon.
Hot Dinners were sent these this NASI meal by the restaurant. Prices are correct at time of publication.
Subscribe to be the first to get the news from Hot Dinners