After we digested the surprise news that Nuno Mendes would be leaving Viajante to run the kitchen at the Chiltern Firehouse, the next question on everyone's mind was - who's taking over at the Town Hall?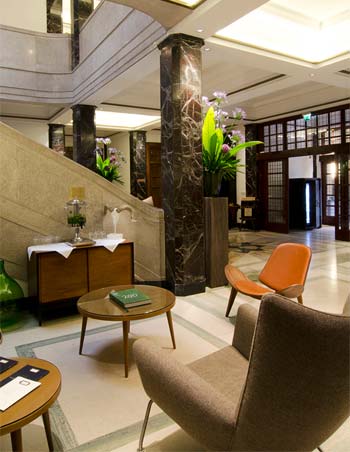 Now it's been revealed that Lee Westcott, who worked with Jason Atherton at 22Ships and Ham & Sherry in Hong Kong is coming back to London to start as Executive Chef at the Town Hall. He's also previously had experience at Noma, Gordon Ramsay at Claridges and headed up Tiom Aikens' former Chelsea restaurant.
And Jason Atherton, who seems to be expanding all over London at the moment, will also have some involvement as his backer, along with hotelier Peng Loh. In some respects we really should have seen this coming as The Guardian first reported the pair talking about the hotel in June last year.
The restaurant is still to be named but Westcott will be in charge of the space that held Viajante and the Corner Room upstairs. We can expect a full refurb of the main restaurant and downstairs bar too, which closes at the end of February.
We'll update this story with more details - including a name - as soon as they're available.
The new Town Hall Hotel restaurant opens in April at Patriot Square, Bethnal Green, London E2 9NF.