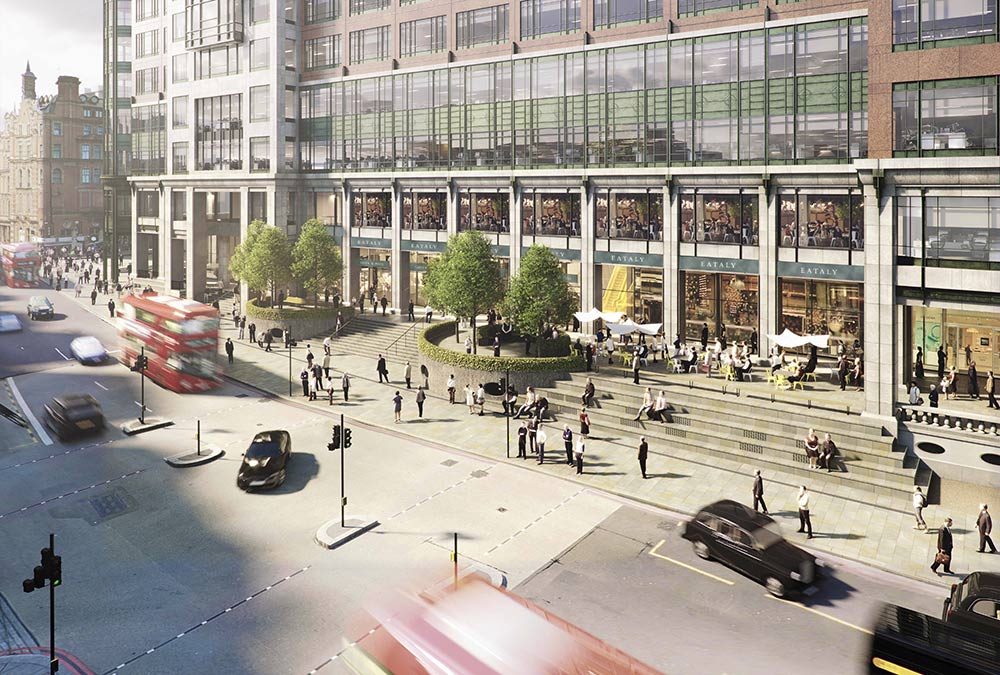 What: Eataly
In a nutshell: Italian worldwide phenomenon
Summing it all up: The Italian food and wine marketplace gets ready to open their first London opening in the heart of the City at Broadgate.
The low-down
Originally planned to open in 2020, we now have confirmation that Italian superstore Eataly's first UK branch will fling open its doors on Bishopsgate in early 2021. And it's going to be HUGE. Eataly will take up 40,000 sq ft over the ground and first floors of the building and you'll be able to enter it both from Bishopsgate and Broadgate's Exchange Square.
The London Eataly will boast three restaurants - the poshest of which, a fine dining place called Terra, will open in the summer.
Over those two floors, there'll be a massive food to go area (handy for when/if London's City workers return to their offices), a market with over 5000 products, London's biggest Italian wine store and even a zero-waste produce refill store.
If you've ever been to one of their stores (this will be their 43rd opening), they go big on demonstrations and tastings and London will follow on the same lines. They're opening a cookery school and you can expect various open kitchens and production labs throughout the store.
While the essence of the brand is all things Italian, there will be room for local produce too. One example they give is that the fresh cheese made on-site will use milk from small local farmers. Better still, in the current trying economic climate, they're going to be creating 300 jobs which is great.
More about Eataly London
When does it open? Mid 2021
Where: 135 Bishopsgate, London EC2M 3YD
Find out more: Visit their website or follow them on Instagram @eatalylondon
Subscribe to be the first to get the news from Hot Dinners