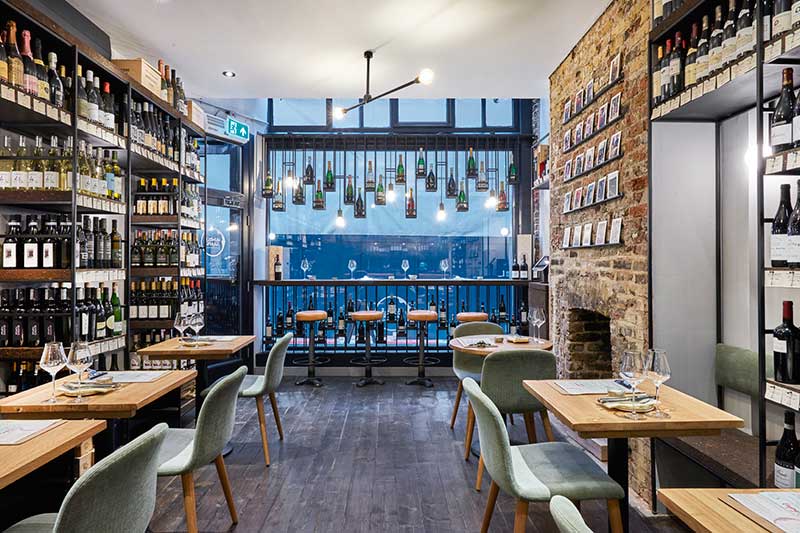 What: Humble Grape
In a nutshell: A new wine bar for the City
Summing it all up: This will be the fourth Humble Grape in London, with a huge amount of wine to drink there or take away. And a seasonal menu on top of that too.
The low-down
After opening in Fleet Street, Battersea and Islington, Humble Grape have their sights set on a new wine bar - opening in Liverpool Street.
So if you're craving the grape in the city - you now have a new place to head towards. They'll have 30 wines by the glass and a further 400 by the bottle, from a larger list that will continue to evolve. And they'll be celebrating those wines with their Winemaker Wall, which will give a little more insight into where the wines originated from, with the stories behind the vineyards and more.
Alongside the wines, there will be menu that Executive Head Chef Kishen Raheja is in charge of - expect small plates, ethically sourced, with seasonal ingredients. Dishes from their winter menu will include "cuttlefish stew with chorizo, fennel and crème fraîche" and "duck confit with clementine". Plus there will be cheese from North London artisanal cheesemakers, Wildes Cheese and fish straight from the boats.
As for the place itself, it'll seat 54 people over two floors - and as with the other branches, you'll be able to peruse all the wines throughout and buy to take home.
For more - here's our Test Drive of Humble Grape in Islington.
More about Humble Grape
Where is it? 8 Devonshire Row, London EC2M 4RH
When does it open? 1 February 2018
Find out more: Visit their website or follow them on Twitter @humblegrape.