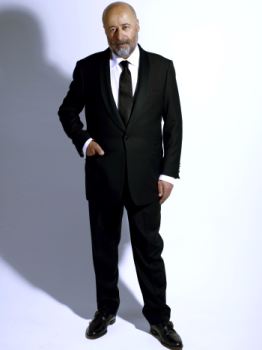 Celebrity photographer Richard Young has scoured the streets of this city snapping pretty much every famous person going over the past 40 years. We thought he'd be the perfect person to kickstart our new My Hot Dinners series where we ask Londoners of note to share their three favourite London restaurants with us.
Randa
"I love this restaurant, the food is always zinging fresh and the restaurant manager Jean is a wonderful man. We have all our gallery opening night dinners there, I never tire of Lebanese cuisine."
Randa, 23 Kensington Church Street, Kensington, London W8 4LF. 020 7792 1066
Le Caprice
"I have been eating at Le Caprice since it first opened in the early 80's. The food is impeccable and you are always guaranteed a good crowd. Jesus is one of the best Maitre d's in London, a lovely charming man, he always makes me feel incredibly welcome."
Le Caprice - Arlington House 25 Arlington Street, London SW1A 1RJ
Essenza
"This is our local Italian on Kensington Park Road. A family run restaurant - this is a real home away from home, great service, and the best pasta in town."
Essenza, 210 Kensington Park Road London W11 1NR. 020 7792 1066
Richard is the subject of a new four-part Sky Arts documentary Celebrity Exposed: The Photography Of Richard Young. Tuesday, 15 May at 8pm on Sky Arts1 is the next showing (2nd part). You can find out more about his work at www.richardyoungonline.com