If you're a regular Hot Dinners reader, you'll have been avidly watching our Coming Soon page and you'll already know about all the best places that are coming to London in 2017. But we've whittled the list down to a choice few - here are the ones to watch in 2017.
Kricket
12 Denman Street, Soho, London W1D 7HH
What? First out of the blocks in 2017 (although with a pre-Christmas preview) is the Indian small-plates specialists Kricket.
USP: The original Kricket has been a huge hit since it opened in Pop Brixton - and is probably the most popular food spot there. If you've yet to make it to see them in Brixton, their central London spot could make a visit much easier.
When? 5 January
Ferdi
30 Shepherd Market, London W1J 7QN
What? The Paris original has long been a designer/model/celeb hangout. After more than a decade they're now opening a second restaurant, in London
USP: The menu ranges all over the place, there's Spanish tapas, ceviche etc - but the dishes you're really going to want to try are apparently the burger and their amazing churros. But given the size of the site and the hotness of this particular restaurant, good luck on ever getting a seat. It's going to be like Kitty Fisher's all over again.
When? Early January 2017
Palatino
71 Central Street, Clerkenwell, EC1V 3AG
What? Stevie Parle goes Roman
USP: This is the latest restaurant from Stevie Parle, and as before it's quite distinct from his others. This time, expect a restaurant inspired by various areas of Italy, and specifically the culinary melting pot of Rome itself.
When? January 2017
Mere
74 Charlotte Street, London W1T 4QH
What? Monica Galetti, best known for her stint on MasterChef Professionals, is launching her own restaurant.
USP: Galetti was originally a senior sous chef at La Gavroche, before her TV appearances gained her a whole new audience. Now she's opening her first solo venture, together with her sommelier husband. Expect a lighter take on the classics and new dishes too.
When? Originally planned for 2016, it's now opening in February 2017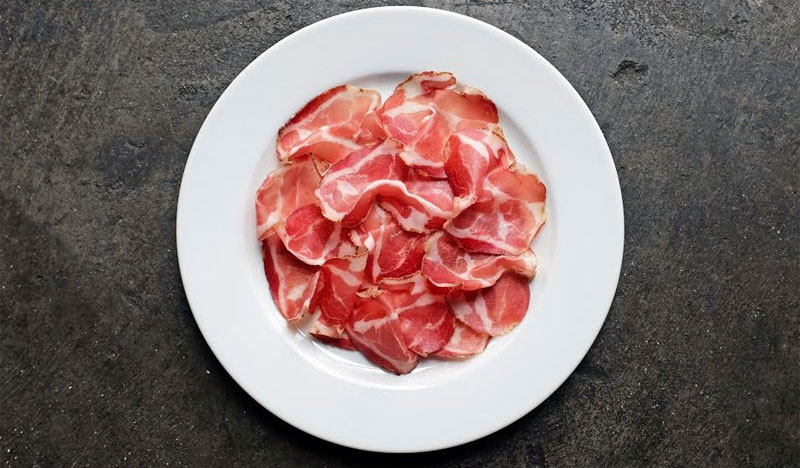 Nape
21 Camberwell Church Street, London SE5 8TR.
What? Cannon and Cannon's first meat bar
USP: You'll have seen Cannon and Cannon serving up their wonderful cured meats in markets all over town, but this is their first permanent spot in Camberwell. It's what they're calling a "meat bar" which basically encourages you to sample the wares with your favourite tipple. And there will be cheese toasties too. Huzzah.
When? February 2017
The Ned
27 Poultry, London EC2R 8AJ
What? Soho House's hotel and NINE restaurants in the City
USP: Soho House's Nick Jones goes into 2017 with a shiny new MBE, but it's no less of a busy year for him. The Ned promises to be the group's most ambitious opening to date with no less than nine new restaurants including an American lounge, a 24 hour restaurant and a new Cecconis among others.
When? April 2017
L'Antica Pizzeria da Michele
125 Stoke Newington Church Street, London N16 0UH
What? The world's best pizza restaurant comes to Stoke Newington.
USP: The Naples original is considered by many to be among the best pizzerias in the world, so there are very high hopes indeed for their Stoke Newington branch. With chefs from the original training the folk over here, expect something pretty special. It's also way cheaper than taking an Easyjet flight over to Italy.
When? Early 2017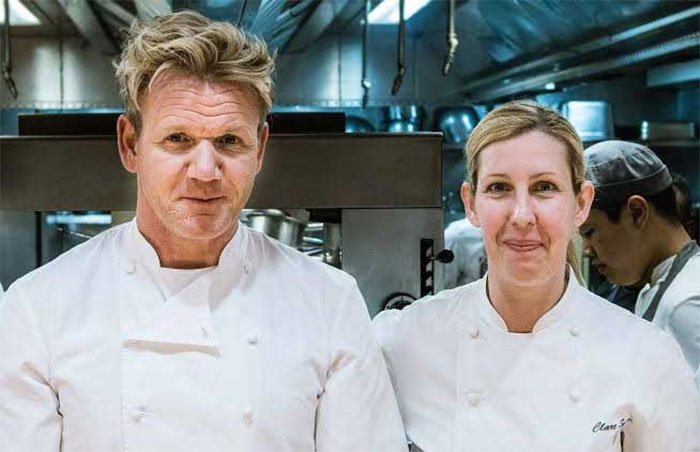 Clare Smyth's restaurant
Location TBC
What? Previously in charge of Restaurant Gordon Ramsay, this sees the hugely-talented Clare Smyth opening her own place.
USP: Smyth kept those three Michelin stars for Gordon Ramsay for a good few years, and now she's going it alone. We're hearing that more details on the restaurant, which is taking over the site of Notting Hill Kitchen, are close to being announced.
When? Expect to see them open their doors in May/June 2017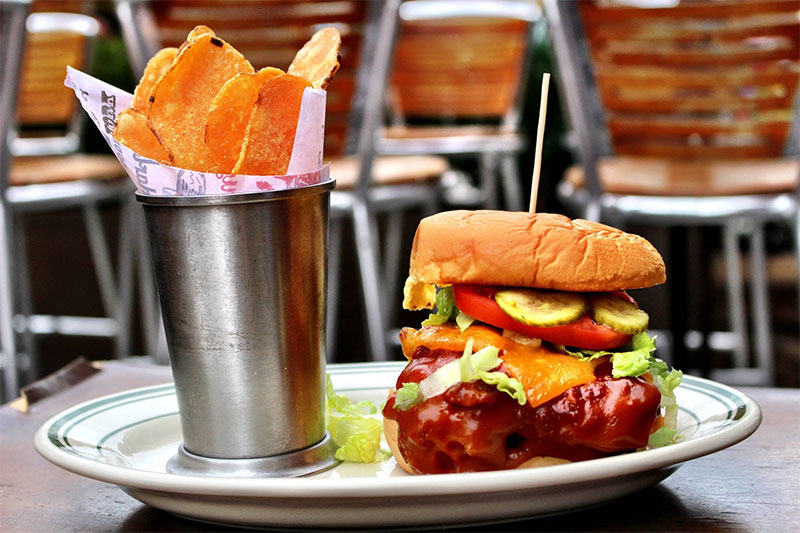 Red Rooster
Curtain Hotel, Shoreditch
What? Marcus Samuelsson brings his Harlem restaurant to London
USP: The original is a BIG restaurant in Harlem with Marcus having cooked for Obama on several occasions, so for London to get the second Red Rooster by Marcus Samuelsson is a very big thing indeed. The main draw will be the yardbird fried chicken and "Helga's meatballs" as well as some dishes inspired by the new East London location.
When? May 2017
Bosi at Bibendum
Michelin House, 81 Fulham Road, London SW3 6RD
What? Claude Bosi takes over the driving seat at the home of the Michelin Man.
USP: In 2016, Claude Bosi closed up the two Michelin-starred Hibiscus but it wasn't long before he revealed plans to open not one, but two restaurants in South Kensington's Bibendum. Expect a seafood restaurant as well as one closer in spirit to Hibiscus.
When? Spring 2017
Jean Georges at the Connaught
The Connaught, Carlos Pl, London W1K 2AL
What? Top NYC chef comes to London
USP: In New York. Jean Georges Vongerichten is best known for the eponymous three Michelin-starred Jean Georges. He's opened places worldwide, but this will be his first in London since Vong at the Berkeley in the 90s. Promised as a relaxed neighbourhood restaurant, but bound to be a big thing when it launches, it joins Helene Darroze as the second restaurant in the hotel.
When? Spring 2017
Bob Bob Exchange
"The Cheesegrater" - aka 122 Leadenhall St, London EC3V 4AB
What? Bob Bob Ricard goes east
USP: This is the next restaurant from the people behind Soho's Bob Bob Ricard, and that means they'll be bringing the "press for Champagne" button to the City. It will be VERY glam and although the main restaurant will have "seasonal meat, fish and vegetables cooked over an open flame or smoked in-house" there will also be a mini sushi and sashimi restaurant inside it too.
When? Summer 2017
Henrietta
14-15 Henrietta Street, London WC2E 8QH
What? Dabbous teams up with the Experimental Cocktail Club folk in Covent Garden
USP: This is Ollie Dabbous' first big new restaurant since Barnyard and sees him teaming up with the Experimental Group, also behind Compagnie des Vins Surnaturels. They're behind the hotel (they also have one in Paris) while Dabbous takes care of the food. Expect it to be simple and seasonal and ingredient-led, with "a subtle nod to France".
When? 2017 (date TBC)
Le Dame de Pic
Four Seasons Hotel, 10 Trinity Square, EC3N 4AJ.
What? Top French chef Anne-Sophie Pic comes to London.
USP: She may not be that well known in the UK, but Anne-Sophie Pic is a BIG name in France and she's coming to London. She's opening Le Pic as part of the new Four Seasons hotel in the City, just near the Tower of London. Expect a Parisian brasserie feel with seasonal cooking and local ingredients and a few originals like white cheese ice cream for starters.
When? 2017 (date TBC)
Tom Kerridge's London restaurant
Jumeirah Carlton Hotel, 1 Cadogan Pl, Belgravia, London SW1X 9PY 
What? The man behind the Hand and Flowers comes to town
USP: Responsible for the two Michelin-starred hand and Flowers in Marlow, Tom Kerridge is also a big name on TV these days. But that's not slowing him down as he's finally opening a London restaurant, setting up shop in the Jumeirah Carlton Tower in Knightsbridge. He'll be taking over the spot from the Rib Room, but details of the place are still under wraps.
When? 2017 (date TBC)
A few more coming in 2017...
We're waiting for some more info on the following, but reckon they'll be worth keeping an eye out for:
And all the rest...
Of course - do keep up with the very latest info on soft launches, the latest opening dates, new openings as we learn about them and more - come back regularly to the Coming Soon page. It's the only page you'll need to know about everything that's coming to town throughout the year.