Paid for promotion
If there's one thing that makes it easier to cope with the end of summer, it's the harvest bounty of Autumn. The arrival of that amazing seasonal and local produce that, in turn, fills London's chefs with new enthusiasm, getting them fizzing with creativity.
Over in Clerkenwell the team at Stevie Parle's Palatino have been hard at work coming up with an entirely new menu of dishes that put the spotlight firmly on this seasonal largesse. Here are five we'd definitely order.
1. Salt cod crudo with late season tomatoes and olive oil (£8)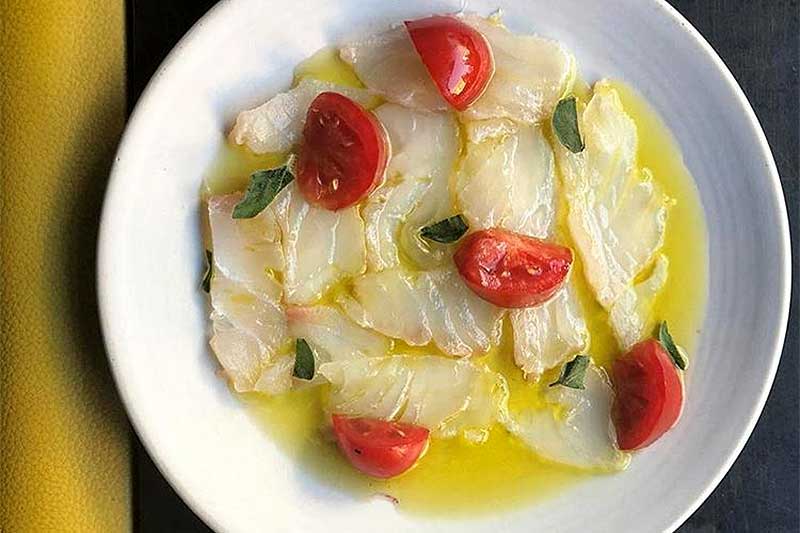 From the new starters comes this dish with Cappezzana olive oil and marjoram. It could be made for sharing as part of a selection, but frankly you're going to want all to yourself. Make sure you get the bread too, to mop up all that gorgeous olive oil.
2. Porcini and ricotta ravioli (£9/£16)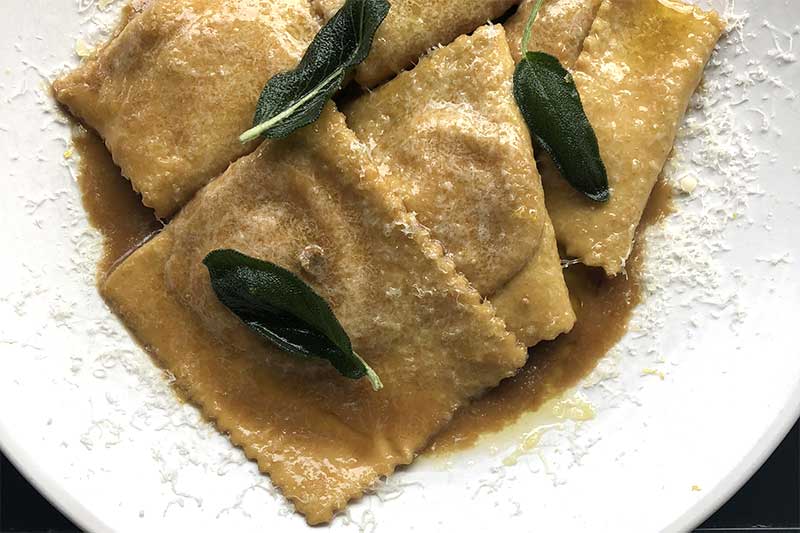 Having managed to lay their hands on a whole load of delicious porcini the restaurant's putting them to good use, in a stuffed ravioli pasta with ricotta and a sauce that's made from the liquor that's produced when rehydrating the porcini plus a lot of butter.
3. Cod, clams, tomato & pistachio (£17)
The addition of clams, sweet tomatoes and pistachios gives this pan-fried cod dish extra va-va-voom.
4. Roasted butternut squash, girolles, greens & polenta (£18)
This is Palatino's new vegetarian main course - mixing roasted squash with wilted, girolles and putting it all on toast for good measure.
5. Sea bass, wrapped in fig leaves & stuffed with walnuts (£24)
Fresh from the grill, where it's wrapped in fig leaves, comes this stuffed whole sea bass, packed with walnuts (and flavour).
6. Partridge, pancetta and agro dolce (£21)
There's always plenty of game on the menu at this time of the year. Here, patridge is wrapped in pancetta before roasting over fire and served with agro dolce - a sticky, sweet/sour sauce made with vinegar, wine and sugar.
You can see the full Autumn menu here.
More about Palatino
Where is it? 71 Central St, London EC1V 8AB
How to book: book online or call 0203 481 5300
Find out more: Visit their website or follow them on Instagram @palatinolondon
Subscribe to be the first to get the news from Hot Dinners