With so much happening in the world of London drinks of late, we've rounded up our selection of the best new bars and cocktail menus across the capital.
New bars
Untitled
538 Kingsland Rd, London E8 4AH
The third bar from Tony and his team, the enigmatically titled 'Untitled' opened its doors in Dalston last month. A relaxed and refined space, it represents a radical departure from what we've come to expect as the norm with new establishments - you won't find American prohibition drinks nor a showy back bar here. Instead Untitled features a large communal table, which seats 20. On the menu there's a selection of twelve original cocktails - changing regularly.
Don't miss: their Violin cocktail / Wasabi crisps
Swift Soho
12 Old Compton Street, Soho, W1D 4TQ
Another bar to burst onto the Soho scene at the end of last year, Swift is a two floor operation focused on speedy service and a 'grown up' cocktail offering. Run by cocktail duo Bobby Hiddleston and Mia Johansson, this Soho hotspot has recently taken the number one spot on our list of places to go in Soho - both for pre-prandials as well as nightcaps.
Don't miss: The upstairs martini menu / Guinness Welsh Rarebit
TT Liquor
17b Kingsland Road, E2 8AA
Recently opened, but already turning heads is TT Liquor on Kingsland Road. This ambitious undertaking (from the creators of Discount Suit Company and The Sun Tavern) features a specialist liquor store, subterranean cocktail bar and fully kitted out cocktail school on their upper floors. It's still early days here but we're already looking forward to heading back to try out their cocktail flights and master classes.
Don't miss: Midnight Run – Rum, port, blackberries, syrup / Cocktail master classes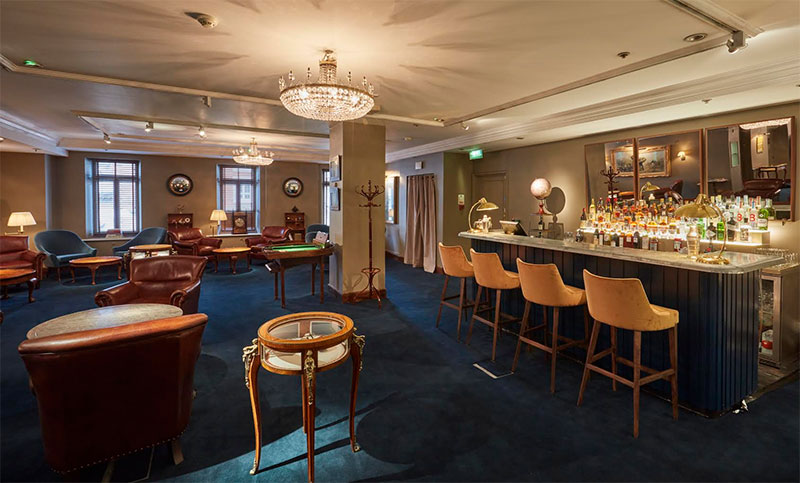 3 and 6 Bar at Fortnums
3rd Floor, Fortnum & Mason, 181 Piccadilly W1A 1ER
Situated on Fortnum & Mason's Gentleman's Floor, the newly launched 3 and 6 Bar is the perfect getaway for exhausted shoppers. As you'd expect, service here is second to none. Soon after you're seated the obliging bar team will whip you up that perfect manhattan just the way you like it. There's also a great selection of wines and champagne by the glass – all which (somewhat dangerously) are available for purchase from the downstairs foodhall.
A tiny kitchen turns out a tight selection of light bites, plates such as steak tartare and mushrooms on toast are sure to whet the appetite. Male customers who are in the mood to luxuriate might also be interested in visiting the dedicated in-house Barber, situated at the other end of the floor.
Don't miss: Martinez cocktail / British cheeseboard with a glass of Fortnum's 2008 Tokaji
Also check out
Scout - Coming soon, talented bartender and cocktail guru Matt Whiley is opening a seasonal and sustainable British bar in Shoreditch this April.
Bluebird at The Laughing Heart – Whispers abound that The Laughing Heart in Hackney are set to launch a new downstairs bar – follow @bluebird_tlh for the latest
New cocktail menus
In addition to all of these wonderful launches, bar teams across London have been busy behind the stick, working with new flavours and concepts to develop these new drinks – with impressive results
Tunnel Book – The Beaufort Bar at The Savoy
Strand, London, WC2R 0EU.
Under the stewardship of head bartender Kyle Wilkinson and bar manager Anna Sebastian, one of London's most iconic bars has launched an impressive new menu. Filled with anecdotes and stories of their most famous guests of the past century, it features tributes to Marylin Monroe, Fred Astaire and Duran Duran. It's not cheap but hey, it's The Savoy we're talking about.
Read more about The Beaufort Bar's new menu
The Gibson's new cocktail menu
44 Old St, London EC1V 9AQ
Celebrating their run as one of the hottest bars of 2016, The Gibson, Old Street have recently launched an all new menu sporting an impressive 48 new drinks. Led by Marian Beke (previously of Nightjar), the team at The Gibson have spent months developing their drinks menu and have also introduced a new bar menu designed to accompany this.
Read more about The Gibson's new cocktail and food menu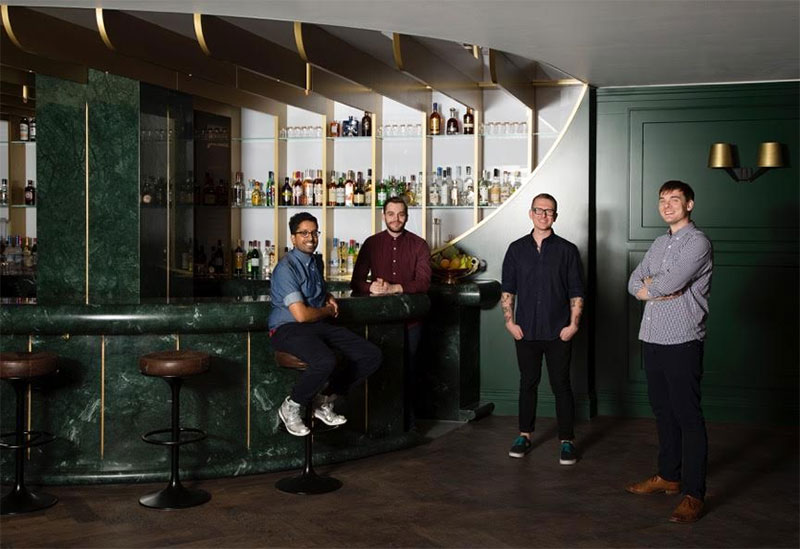 The Vices of Botany at Dandelyan
20 Upper Ground, London, SE1 9PD.
Ryan Chetiyawardana just won't stop winning awards. He also won't stop creating new menus for Dandelyan at Mondrian London, which is great for drinkers as each new iteration seems to become even more adventurous. The fourth menu from Ryan promises to take drinkers on a journey through the fundamentals of botany – however they've promised to keep a selection of 'Dandelyan classics' on for the hardcore fans.
Read more about The Vices of Botany menu at Dandelyan
Perception cocktail menu – Artesian bar at The Langham
The Langham, London, 1C Portland Pl, Marylebone, London W1B 1JA
The departure of award-winning bar duo Alex Kratena and Simone Caporale from Artesian was quite a shock. A year after their departure the team, headed up by Dino Koletsas and Gabor Fodor are back on their feet again and have crafted a menu packed with esoteric ingredients and unique flavours aplenty
Read more about the Perception Cocktail menu here
Also check out
El Mundo de Mezcal at MNKY HSE – Is Mezcal a thing yet? New Mayfair restaurant MNKY HSE thinks so, they've recently introduced an entire menu dedicated to it.
Every Cloud Hackney – Felix Cohen's new bar on Morning Lane doesn't do things by halves. If the Champagne Daiquiri's don't win you over then his Sherry Woo Woo's definitely will…