Good bye, mince pies. Hello 2017 and a healthier, brighter-eyed you, brimming with well meaning New Year's resolutions. Whether you're doing Veganuary, Dry January or just generally want to clean up your act, here's where to do it in London.
Dry January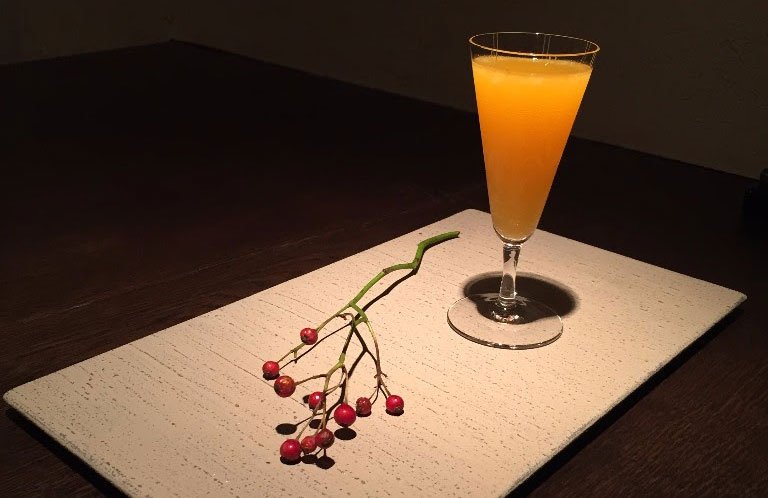 The Clove Club will be upping their pairing game this January for those who're staying dry, with a range of new, zero alcohol cocktail and juice list to go with their legendary tasting menu. Plus, no corkage throughout the month for those who're still having a tiny bit of tipple.
The Clove Club, Shoreditch Town Hall, 380 Old St, London EC1V 9LT
Seedlip's winter roof terrace pop up at Harvey Nichols will be providing ample watering for those giving up alcohol for the month. You'll be able to try their distilled, 0% spirits in a range of cocktails, from virgin hot toddies to sours, martinis and more.
Harvey Nichols  Fifth Floor Terrace, 109-125 Knightsbridge, London
Vinoteca, as a wine bar, might seem an unlikely candidate to support those on a Dry January drive, but it'll be stocking itself with low or no alcohol options throughout the month. There'll be a bavette steak with a glass of wine (with or without alcohol) for £15, or take on a tasting menu of two non-alcoholic grape juices and a Seedlip.
Vinoteca -  multiple locations in Kings Cross, Soho, Farringdon, Marylebone and Chiswick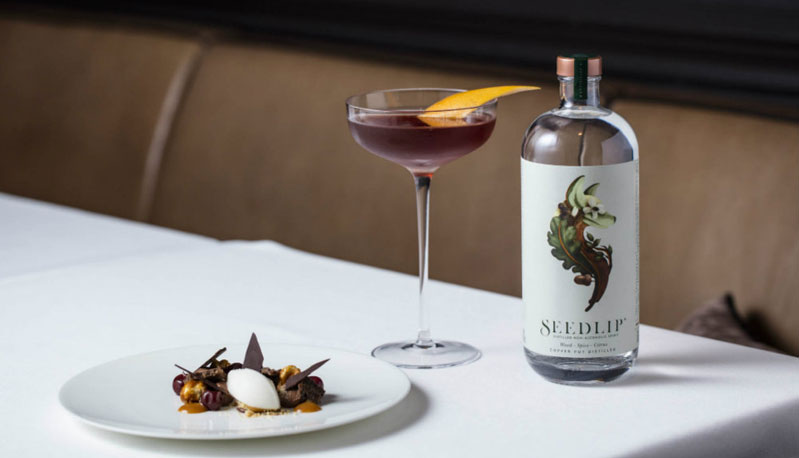 Launceston Place is yet another taking advantage of Seedlip's alcohol-free distilled spirits, this time by pairing virgin cocktails made from the goods with a five course tasting menu. Guinea fowl is paired with a spice soda, blue crab with a toddy while their chocolate cremeux is served with a winter martini with fir shrub.
Launceston Place, 1A Launceston Place, Kensington, London, W8 5RL
Behind This Wall's offerings for Dry January bigs up the health properties of Kombucha for their new tea-cocktail range, mixing the fermented drink with lemon, ginger and turmeric for a whiskey-sour style tipple that's free from alcohol. Or there'll be the more adventurous savoury Absinthe Drip with beetroot and sage.
Behind This Wall. 411 Mare St, London E8 1HY
Eating clean
Craft London knows eating your greens doesn't need to be a joyless affair, and it shows on their January menu. The three-storey restaurant will be dishing out plates loaded with veg and pulse, but think more brine-pickled autumn vegetables, salt yoghurt and homegrown kale than leek and potato.
Craft London, Peninsula Square, London SE10 0SQ
Christopher's in Covent Garden will be providing that feel good factor with a new superfood brunch. Expect avocado, chia seeds, and all the usual saintly smoothies and raw juices, with healthy, fruity treats like coconut almond milk panna cotta to round it off.
Christophers, 18 Wellington St, London WC2E 7DD
Chi Kitchen will have a new menu with health dishes galore, like Chicken and Chinese Herb Soup with Goji Berries, or quinoa salad. You'll be able to balance it out with some new sushi dishes, full of oily, omega-3 dense salmon and tuna.
Chi Kitchen Oxford Street, Ground Floor Debenhams, 334-348 Oxford Street (Henrietta Place Entrance), London W1C 1JG
Smoothies and detox drinks
FACEGYM at Bluebird will be pumping out mocktails for all your post-yoga needs this January, full of ingredients designed to boost your complexion and skin tone, like the Glorious Greens with muddled cucumber - perfect for that smug, 'I've just been to the gym' glow. Or cheat and get flushed with an optional shot of vodka instead.
FACEGYM at Bluebird Chelsea, 350 King's Rd, London SW3 5UU
Talli Joe brings the best of both worlds with their traditional Indian detox drinks, full of medicinals and antioxidants - with an optional splash of liquor, which we rather like the sound of. Turmeric, a liver-cleansing spice, naturally makes a great infusion for gin.
Talli Joe, 152-156 Shaftesbury Avenue, London, WC2H 8HL
Vegan and free-from food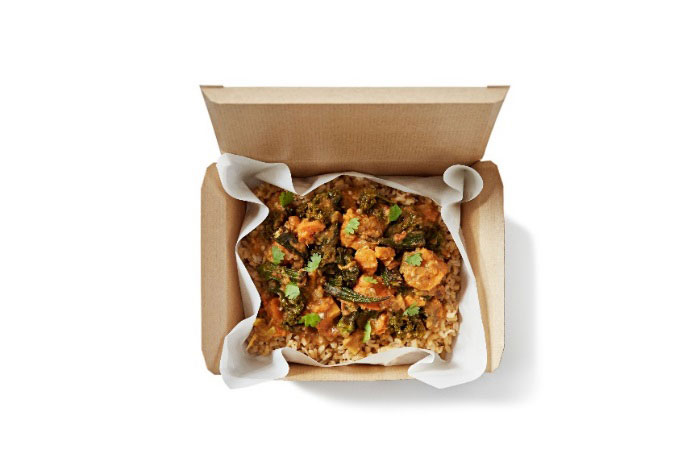 Leon, lunch favourite of many Londoners, will have a plethora of animal-free options, like a sweet potato and okra stew, and something they're calling a 'fonut' - a baked donut, lighter on the calories, and full of raspberry and rose petal flavours. They'll also be offering a 'Fast and Free' menu, devoid of gluten, dairy and refined sugars.
All Bar One's new vegan menu is targeted at those hardy souls who relinquish all animal products for January, with comforting dishes like patatas bravas, Indian flatbreads and vanilla rice pudding. They'll be serving it up throughout the month at their many branches in the capital.
And finally...
If you've given up on giving up and just So Done with January, Brown's Hotel's new Resolution Cocktails are laden with booze, chocolate, and sweet, sweet guilt. Their 'I Must Get Fit' requires you to back-breakingly shake your own drink for a whole minute, while 'I Must Not Spend Money' is literally £150 and comes in a gold sprayed glass. Finally, and you may have guessed the theme by now, the 'I Must Not Eat Chocolate' is a cocoa-laden feast of a drink with so much chocolate and cream we're feeling delirious just thinking about it.
33 Albemarle St, Mayfair, London W1S 4BP