If there was ever a time for embracing Easter and all its chocolatey goodness, it would be this year. We've done some rooting around and picked a selection of some of of the loveliest Easter treats you can order and get delivered to your door in time for Easter Sunday.
The 'almost' too pretty to eat Easter chocs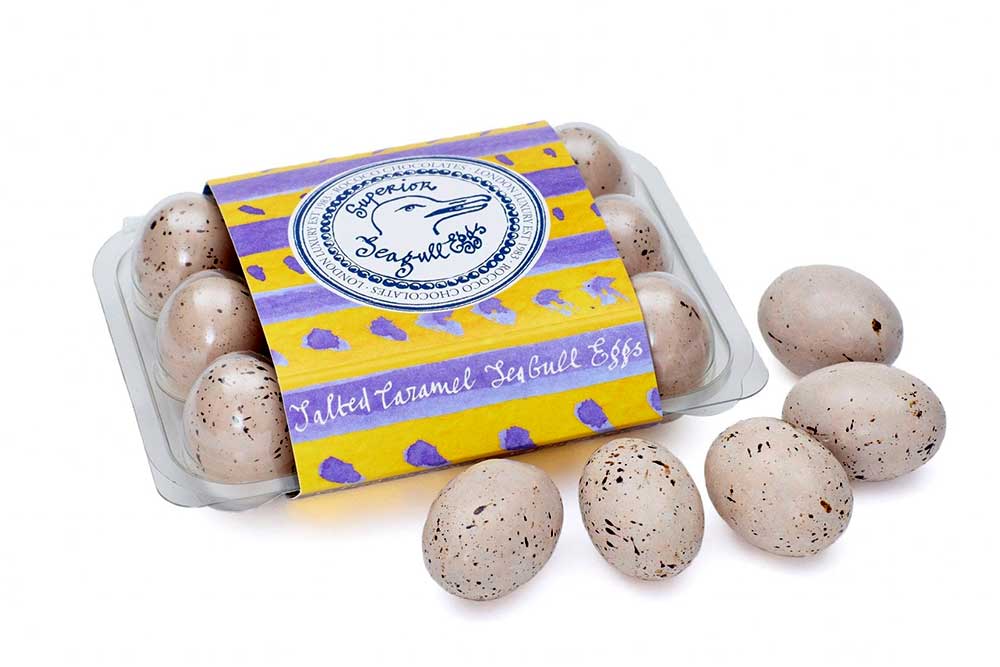 This pretty egg crate is by Rococo and is carefully packed with their Superior Salted Caramel Eggs made with a rich Fleur de Sel caramel ganache and covered with a fine, speckled sugar shell.
Price: £9.95
The 'healthy' Easter egg
This vegetarian-friendly egg from available from Selfridges is by Cox & Co - it's made from coconut and chia and just 37% milk chocolate.
Price: £9.99
The blingtastic egg
Paul A Young's new website has launched just in time for Easter and features this half hen sized chocolate egg filled with two Easter chicks and decorated with crunchy cosmic sprinkles. It's not subtle, but it does look lovely.
Price: £7
The classic Easter egg
Sometimes you just want a properly big Easter egg and this milk chocolate one from Chelsea chocolatier William Curley has the added bonus of being filled with milk chocolate coated cindertoffee.
Price: £35
The single origin chocolate chicken
Suffolk-based Pump Street Bakery has come up with this chocolate chicken using their Jamaica 75% dark chocolate.
Price: £5.95
The chocolate for breakfast please
Only at Fortnums would you be able to buy these incredibly realistic white chocolate black-headed gulls eggs stuffed with either lemon curd flavour fondant or muscovado salted caramel.
Price: £12.50
The ethical vegan egg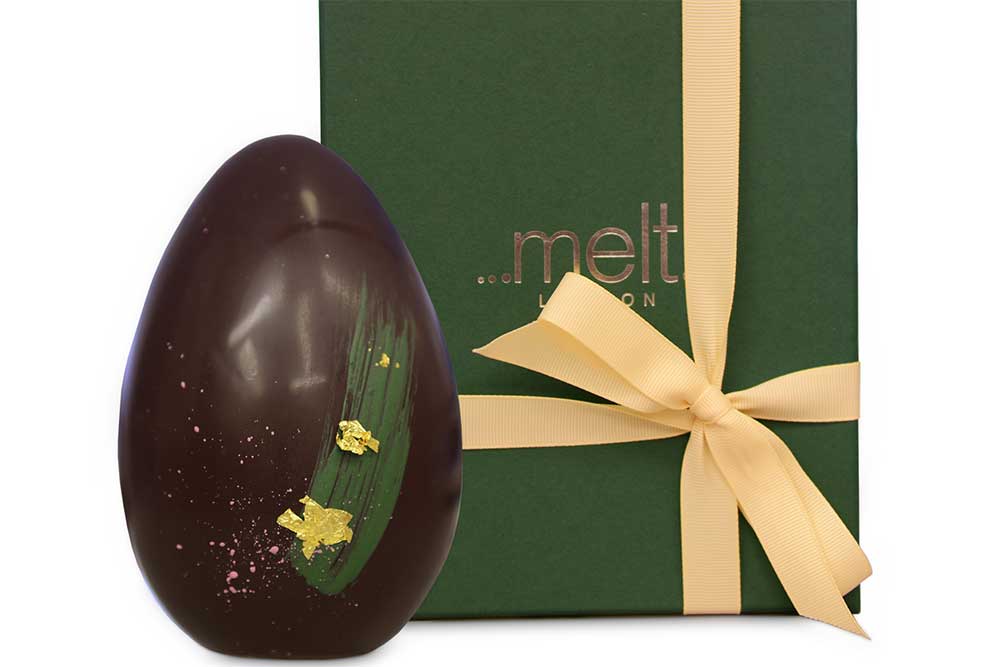 The Wild Chocolate Easter egg from Melt is very posh indeed, with cocoa made from organic cocoa beans made from wild cocoa trees in the Amazon rainforest harvested by Chimane Indians. It's also vegan-friendly and plastic packaging-free.
Price £44
The all that glitters egg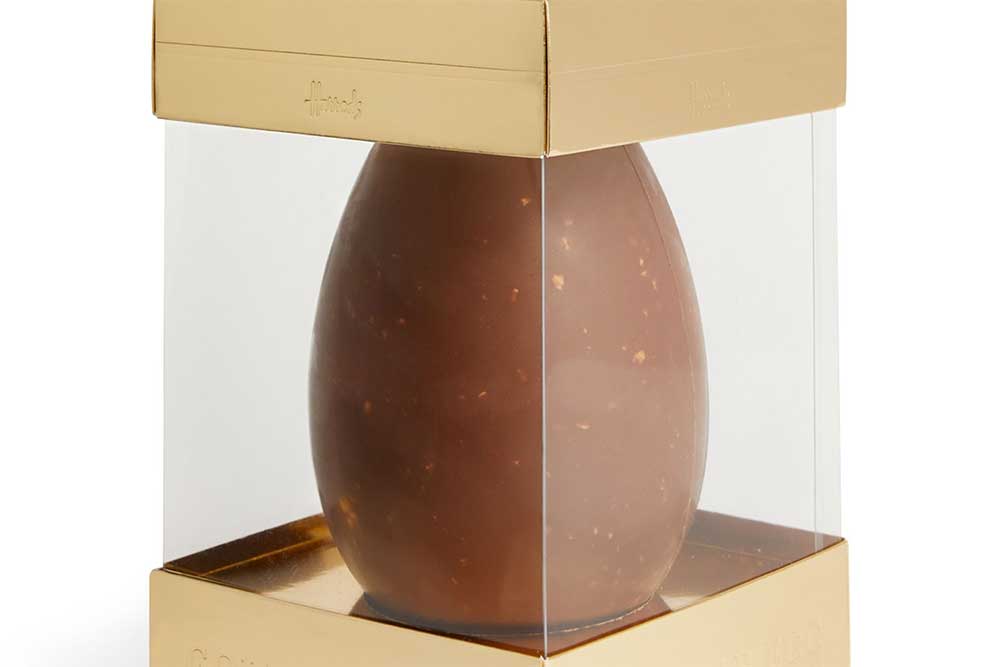 Harrods' famous almond nougat-filled gold bars are the inspiration behind this egg made from Belgium, milk chocolate and decorated with chewy pieces of almond nougat.
Price: Was £30 now £15
Subscribe to hear the latest from Hot Dinners