Plan your festive celebrations from now until the end of the year with our edit of the Christmas season in London.
London restaurants open on Christmas Day
Take the stress and strain out of perfectly timing the turkey or wasting time over the washing up. Here's our pick of the best restaurants open in London for Christmas lunch...
Where to book your Christmas party in London 2018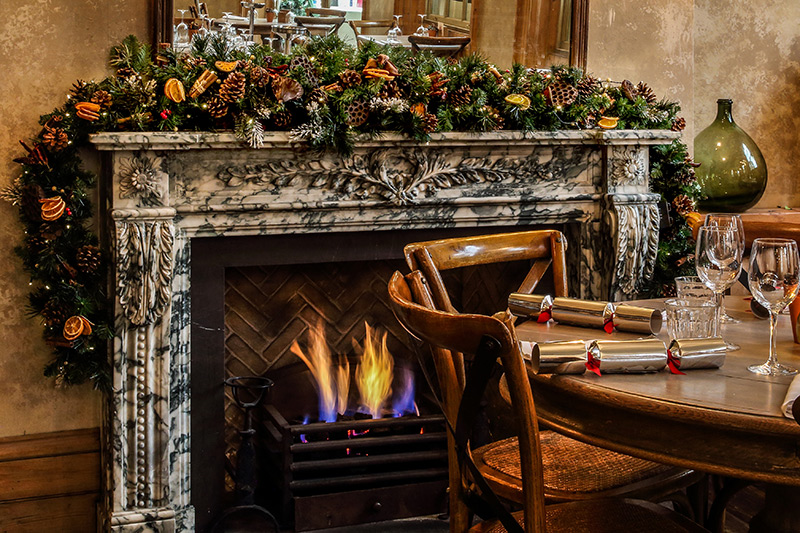 Bamboozled by the sheer choice of where to choose for your Christmas party in London this year? Whether you're booking for a group of friends or looking for somewhere to hold your office Christmas dinner, we've got some excellent ideas for you.
Christmas specials - burgers, sandwiches and more
Yes, it's that time again - where the menus of London's restaurants, cafes, burger joints and sandwich emporiums all come with added seasonal fare. Turkey, mince pies, pigs in blankets - expect them all to make an appearance and there's the majesty of the Christmas sandwich for all to behold. We've rounded up what to expect this Christmas...
The best Christmas food hampers
Who doesn't love a good hamper? Every Christmas we pick out some of our favourites on offer in London...
The best chef cookbooks for Christmas
This year has seen some really inspired and eclectic titles. There's certainly plenty to put on your Xmas present list, so here's our roundup of the best.
The best Christmas gifts for foodies
We've already covered the best Christmas Hampers and food and drink Advent calendars, not to mention the best cookbooks, but if you're looking for other Christmas presents for foodies then we have a few suggestions.
London restaurants for New Year's Eve
If you've had enough of being stuck at home with the relatives and want to head into town for dinner on 31 December, there are plenty of decent restaurants open for business. Whether you're looking for bargain basement or black tie - our New Year's Eve restaurant list has it all.
Subscribe to hear the latest from Hot Dinners