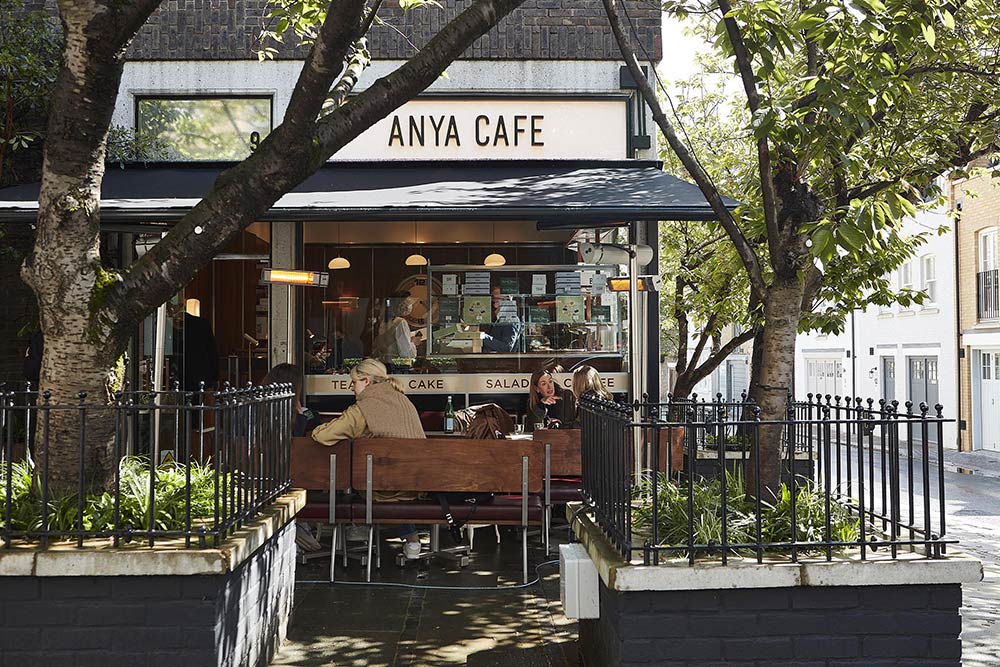 18/5/21 - updated with details of the menu
What: Anya Café
In a nutshell: Anya Hindmarch run cafe in Knightsbridge
Summing it all up: As part of the new Anya Hindmarch The Village in Pont Street, this all-day cafe is serving up food inspired by the designer's sense of humour.
The low-down
Designer Anya Hindmarch has been busy working on a way to lure shoppers back into the centre of town. She's hoping her The Village concept on Pont Street will be just the thing - comprising five neighbouring buildings and including a salon and cafe.
The cafe is a small affair but with a 20+ seater terrace (see pic above). Food includes classic biscuits reinvented and baked onsite, including their own take on digestive, custard creams, "jammy smiles" and more. There are also "shaggy monster cakes" iced buns and mallow cakes. It's all pretty classic stuff and they're making celebration cakes too. All of those can be taken home in an Anya Hindmarch gift box, which is surely part of the draw here.
Alongside those are a daily salad bowl and toasts (gluten-free available) with toppings that include Welsh rarebit and smoked salmon.
The all-day cafe, Anya's team say, "is inspired by the quintessential British café of old but reimagined with the brand's trademark humour."
More about Anya Café
Where is it? 9 Pont Street, London SW1X 9EJ
When does it open? Open now
Find out more: Visit their website or follow them on Instagram @anyahindmarch
Subscribe to be the first to get the news from Hot Dinners