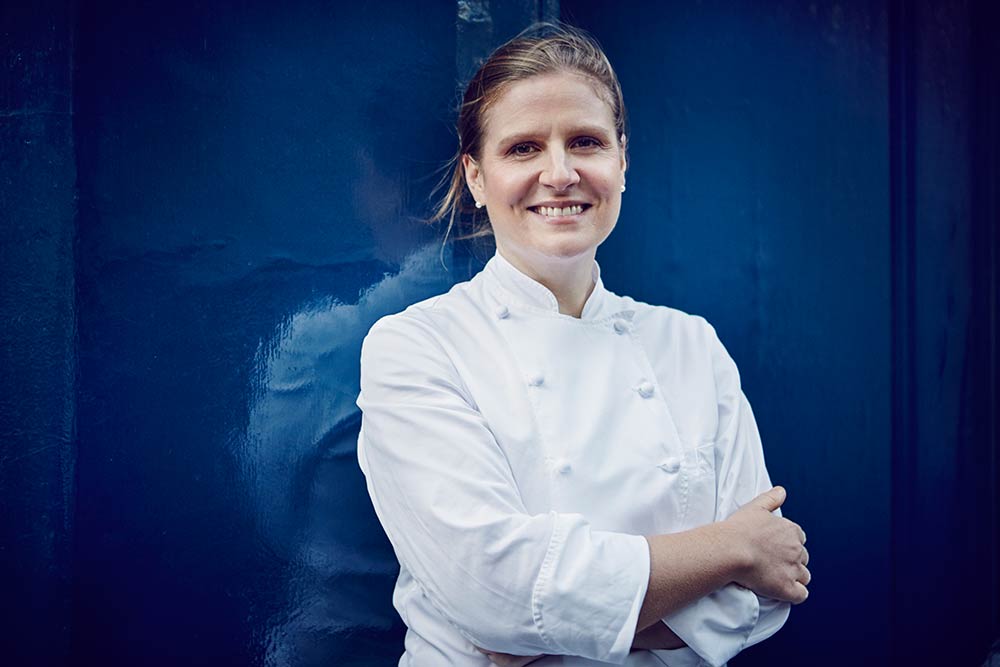 20/4/21 - Updated with reopening details
On top of being chef-owner of Tredwells, Chantelle Nicholson is in charge of a pop-up in Hackney called All's Well. It opened at the end of October 2020 - getting in a month before everything shut down again. But now it's on the way back.
Hyper seasonal, sustainable plates will be at the heart of the menu which will celebrate produce from across the UK. Organic and biodynamic fruit and vegetables will be delivered bi-weekly from Kent and Sussex while pasture-fed, organic meat will be from Wiltshire and there are plans to work with more innovative producers.
Here's an example menu (from the original opening):
Deep-fried Brussels sprouts, vermouth vinegar
Roasted Kuri squash tempura, roast garlic mayo, fig leaf oil
Horton House Farm lamb ribs, smoked yoghurt, swede kimchi
BBQ'd Lion's mane mushroom on toast
Cavolo Nero, rich roast chicken broth, fried egg, Winchester cheese & einkorn
Marinated Laines Farm carrots, cultured cashew cream, carrot top relish
Warm malted chocolate pudding, smoked oat cream
Rosemary-roasted concorde pears, Stilton, sourdough croutes
Alongside that, expect wines from Renegade Urban Winery and natural wine merchants Le Caves de Pyrene plus cocktails and the very sustainable Toast Ale. In addition, the intention is for everything in the restaurant - from the chairs to the cutlery - to be recycled or upcycled use.
Here's what Chanelle says about the restaurant:
All's Well's menu will be the food I love created with my ethos of sustainability. I'm going to work backwards from what is available from the tight range of suppliers that inspire and motivate me to create really delicious food. Whilst this may be an odd time to be opening a restaurant, I feel a responsibility to preserve jobs and create new challenges for those who work with me. I've been coveting a neighbourhood to become part of for quite some time, so this feels like a positive opportunity to meet a new crowd, as well as welcoming in some of the Tredwells' guests too.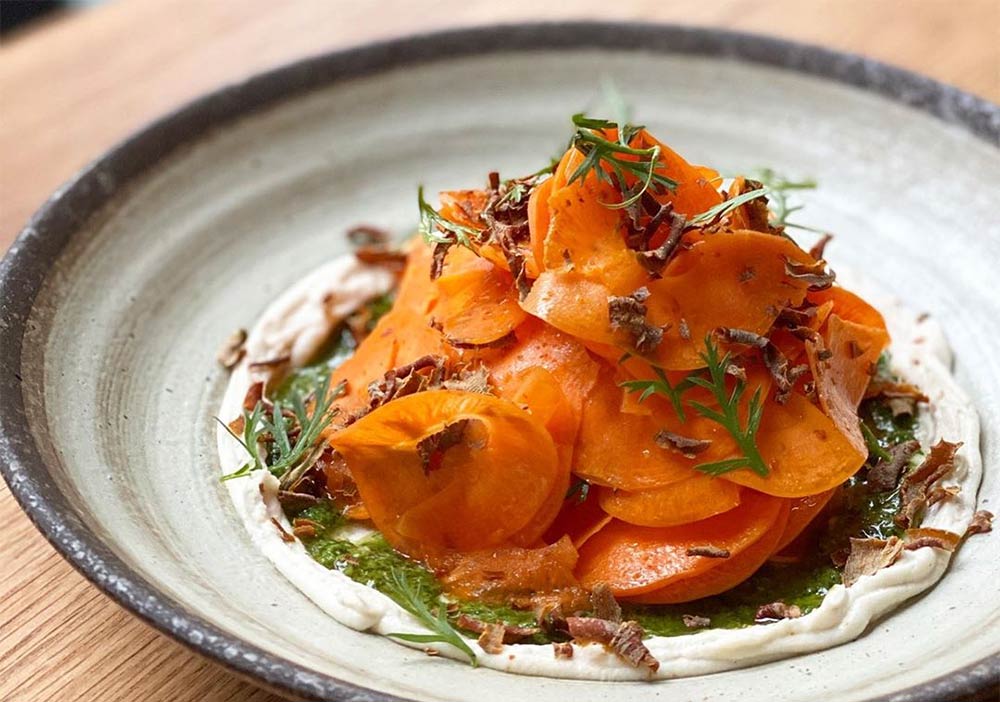 More about All's Well
Where is it? 171 Mare Street, London E8 3RH
When does it open? Re-opens 19 May 2021
Find out more: Follow them on Instagram @whereallswell and @chef_chantelle.
Subscribe to be the first to get the news from Hot Dinners