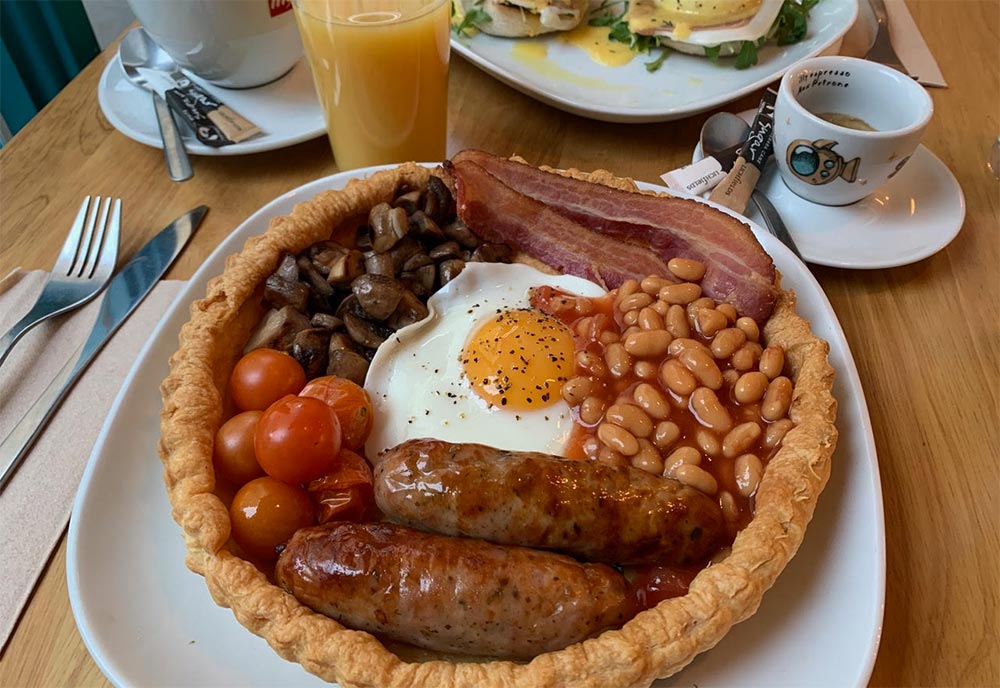 What to do if you're a pie restaurant and want to start serving breakfast? Well, you put the whole thing in pastry, of course.
Epic Pies in St Paul's have just unleashed this epic tart as part of their new breakfast menu. Yes, that's bacon, eggs, baked beans (no longer in danger of spilling off the plate), tomato, sausage and mushrooms (with optional hash browns and black pudding) all served up in a huge puff pastry base. Honestly, we'd have one of those any day of the week.
The new menu also adds eggs benedict, bacon & egg brioche (toast, not buns), tomato and avo Smash on sourdough and a simple Marmite crumpet.
On top of that, they're adding weekly specials to the lunch menu - and the one we like the sound of most is "Slider Pies & Mash" with three mini pies of your choice. The more pies the better, we say.
More about Epic Pies
Where is it? 53-55 Carter Lane, London EC4V 5EF
Find out more: Visit their website or follow them on Instagram @epicpiesuk.
Subscribe to be the first to get the news from Hot Dinners