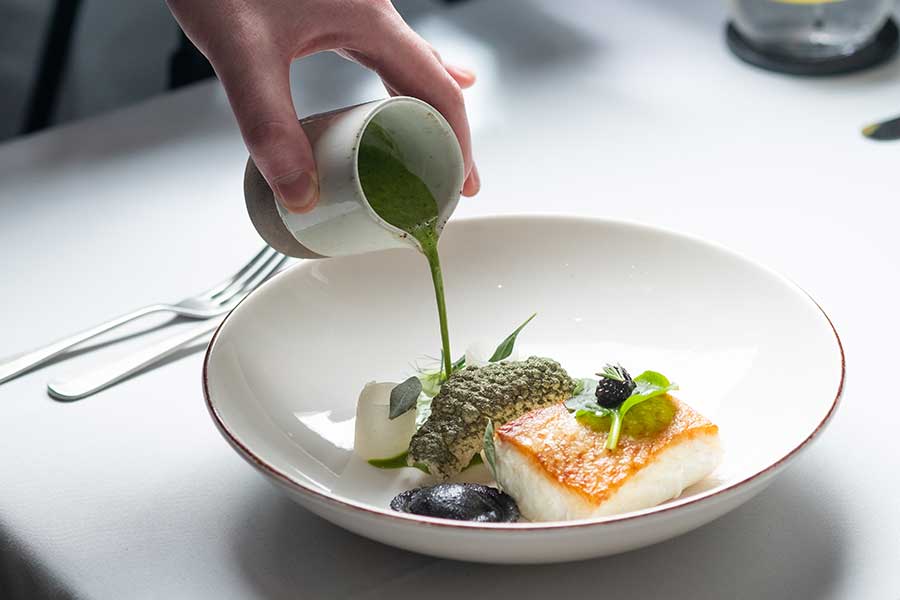 What: The Hyde
In a nutshell: Teeny boutique hotel restaurant for Paddington
Summing it all up: An ex-Galvin chef has an adventurous menu planned for this diminutive restaurant with just 12 seats in Paddington.
The low-down
A teeny new restaurant has just opened its doors over in Paddington. The Hyde sees Greek chef Christos Siomadis running a restaurant with space for just 12 diners in the boutique hotel Roseate House London.
Christos, who comes here via Galvin, Skylon and The George Club in Mayfair is promising a modern European menu with contemporary twists. A quick look at the current dinner menu does suggest it's quite a step up from what you might expect from a hotel restaurant in this part of town.
Dishes include:
Scallop ceviche with avocado sorbet and a toasted hazelnut tuile
Halibut with black ravioli with tiger prawn mousse, plankton and rice cracker with seaweed powder and a mussel and seaweed sauce.
Sheep's ricotta gnudi with turmeric and cauliflower puree and charred baby leek
Namelaka cold chocolate fondant served with green matcha tea 'snow'.
More about The Hyde
Where is it? Roseate House London, 3 Westbourne Terrace, Paddington, London W2 3UL
When does it open? 10 December 2019
Find out more: Visit their website or follow them on Instagram @the_hyde_london
Subscribe to be the first to get the news from Hot Dinners