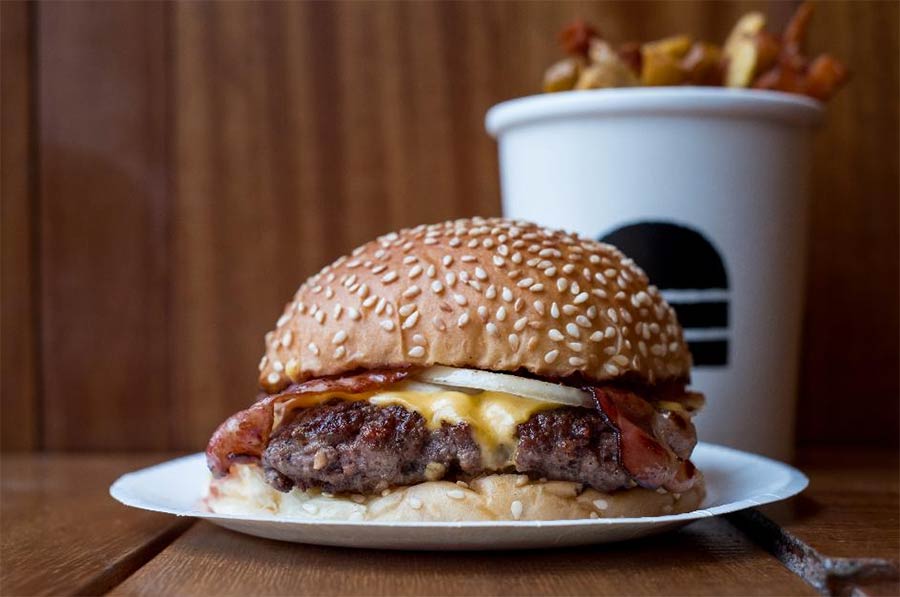 24/10/19 - updated with opening date
Yes, that's right - another Bleecker is coming to town - and this time they've gone west, opening up in Westfield London in their food court.
We're not shy of touting Bleecker as one of our favourite burgers in London, and they've also been voted as best burger in London by Time Out for three years. If you're out west shopping and haven't tried them yet, then you'll just have to make the pilgrimage to their Shepherd's Bush outpost.
Expect the usual burgers and bacon cheeseburgers. There aren't many frills to these burgers which is part of what's so great - they just make them as good as they can be. Alongside these, there will be the usual fries (inc sweet potato and their signature Angry Fries with hot sauce & blue cheese sauce). Expect their shakes to make an appearance too.
The deal was set up by Nick Garston who said "Burgers always seemed to be a glaring omission from the Westfield food court and we are delighted that Bleecker will be serving up their incredible burgers to fill the gap". The new restaurant is led by an all-female management team, general managers Anna Czigany and Veronika Ivankova. This is all part of Zan Kaufman's "smash the shit out of " inequality in the restaurnt business. To which we can only applaud.
Here's what Bleecker's Zan Kaufman has to say:
Zan - Bleecker remains as independent and uncompromisingly committed to the burger as we have always been. I'm proud to see Veronika and Anna take up their roles as GMs in our biggest location to date.
So if you haven't tried what may just be London's best burger - you should drop everything and go immediately.
More about Bleecker
Where is it? The Balcony. Westfield London, Ariel Way, Shepherd's Bush, London W12 7GF
When does it open? 24 October 2019
Find out more: Visit their website or follow them on Twitter @bleeckerburger.
Subscribe to be the first to get the news from Hot Dinners