What: Bao & Bing
In a nutshell: Taiwanese street-market inspired food in Marylebone
Summing it all up: This addition to Marylebone is inspired by the street-markets of Taiwan, and there's quite a lot more to it than bao buns (but they appear too). Expect waffle-like wheelcakes made to order and alcoholic ice lollies in the downstairs bar.
The low-down
This restaurant in Marylebone has just crept out with little fanfare (so far). It's Bao & Bing and yes, bao buns do make an appearance.
Blled as a Taiwanese street food restaurant, it's specifically inspired by the night street markets of Taipei and Jiufen. The place is a two-floored affair, not too far from Baker Street station, with the restaurant upstairs and a downstairs cocktail bar and tea room - all with a 50s and 60s feel. Here's what's on the menu, which does sound rather tempting:
Bao buns fillings that include "Pork Belly with Chilli, Coriander and Chiu Chow Mayo" or "Panko Shrimp with Wok Cabbage, Chilli, Coriander and Spicy Sesame Sauce" (and monthly specials too)
Speciality wheelcakes (round, waffle-type batter cakes traditionally filled with azuki bean paste) with fillings including Vanilla and Matcha and Red Bean and made while you watch
Sharing starters include Cucumber and Cabbage Kimchi and San Bei Ji Taiwanese Three Cup Chicken
Dan Bing ("egg cake") - a traditional egg crepe breakfast roll with Wok Cabbage, Spring Onion, Crispy Wonton Skins and Hoi Sin Sauce, or add chicken or pork too
On top of that, soup noodles in a "rich beef broth that has been boiled and slow-simmered over 20 hours, together with crushed garlic, ginger, spring onion and coriander".
Then there are the cocktails downstairs which offer something different too. They'll have alcoholic ice lollies for a start, as well as bubble tea cocktails, including "Taichung Slammer, a mix of Bourbon, Sloe Gin, Popping Boba Pearls, Amaretto and Orange Soda."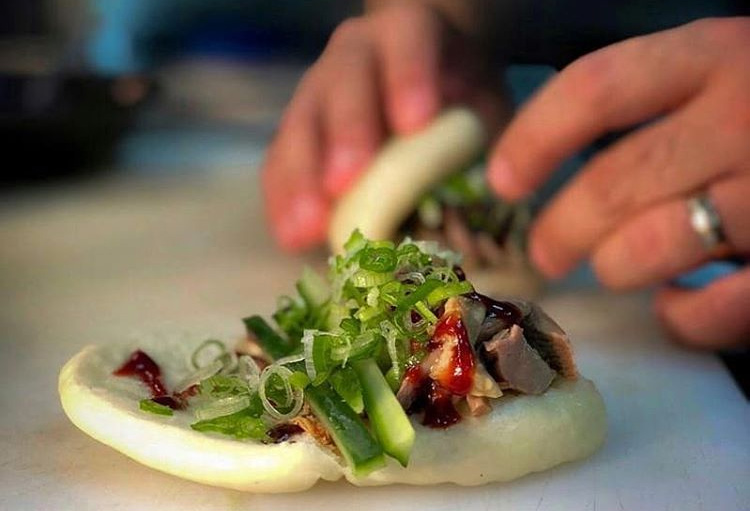 More about Bao & Bing
Where is it? 22 Paddington Street, London W1U 5QY
When does it open? Open now
Find out more: Visit their website.
Subscribe to be the first to get the news from Hot Dinners