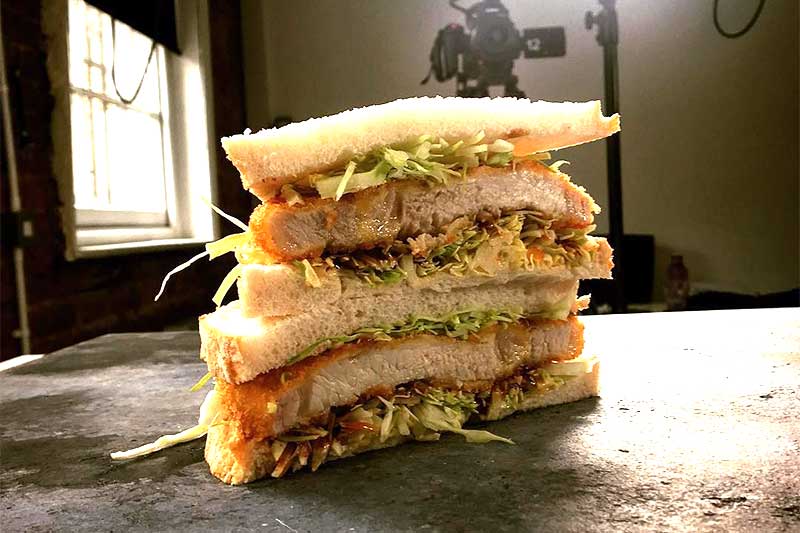 If you've been craving the amazing katsu sandwiches chef Tim Anderson has been posting on Instagram, then the good news is he's now opened a place where you can get them.
Nanban have just opened Nanban Express, a hatch on Brixton's Electric Lane, serving up what they're calling "a grab-and-go menu of Japanese sandwiches and salads". The hatch, which opened last week, will be open for business from Tuesday to Saturday during the day from 12-3pm.
On the menu you'll find three katsu sandwiches - classic pork with shredded cabbage, tonkatsu sauce and Japanese mayo; chicken curry with fried chicken thigh, curry mayo and pickled ginger and a gorgeous sounding veggie option of Sweet miso aubergine with honey miso mayo.
There are also three takeaway salads on offer:
Spicy heritage tomatoes with ponzu dressing and shichimi
Poached chicken thigh with roasted sesame dressing
Roasted Asian aubergine with lime ponzu dressing and fresh mint
Everything's a fiver (they only take card payment) and we'd like a selection of it right now please.
More about Nanban Express
Where is it? 21 Electric Lane, London SW9 8LA
Find out more: Visit their website or follow them on Twitter @NanbanLondon
Subscribe to be the first to get the news from Hot Dinners