Promotional feature
Bamboozled by the sheer choice of where to choose for your Christmas party in London this year? Whether you're booking for a group of friends or looking for somewhere to hold your office Christmas dinner, we've got some excellent ideas for you.
Featured: Highland festivities at Dram & Smoke
Dram & Smoke - Bermondsey
What makes this special: Take shelter with Scottish popup experts Dram & Smoke whose banquet-style venue at the end of a cobbled lane just off Bermondsey Street has been given a Highlands yuletide makeover. Be welcomed with hot toddies, there's a Karaoke room, Christmas games, Old Fashioneds on tap and more. The food will include all manner of turkey treats, plus haggis mince pies, cola-glazed ham and super desserts too.
Price: £65 per head.
A smoky merry feast at Hammer & Tongs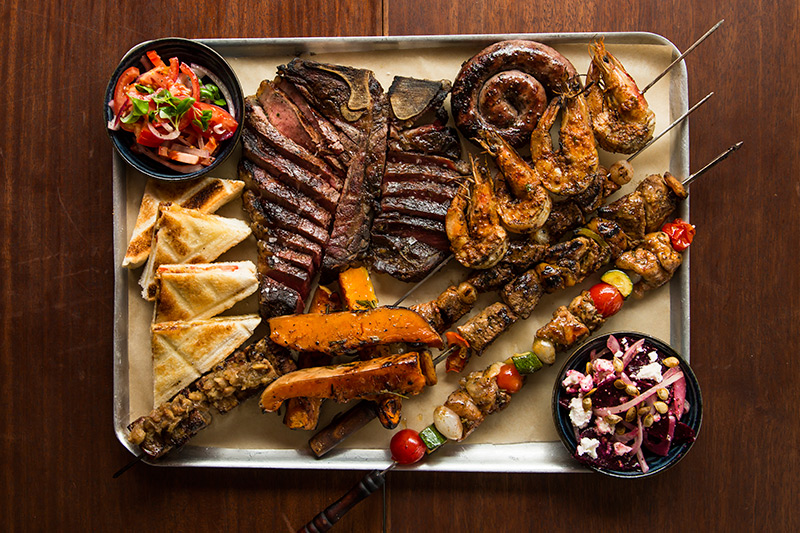 Hammer & Tongs - Farringdon
What makes this special: Bring your friends or colleagues together for a festive feast with a distinct South African flavor here at Hammer & Tongs. They'll be serving up their meaty (or veggie) sharing platters with all manner of delights including
Price: Options start at £27.50 for a Surf & Turf Braii to share and go up to £36 per person for a baby braii - prices depend on the number of people sharing. A choice of a standard or premium glass of wine per person is also available along with crackers.
For bookings up to seven people - book here. For bookings of eight or more book here.
A contemporary Indian Christmas with Indian Accent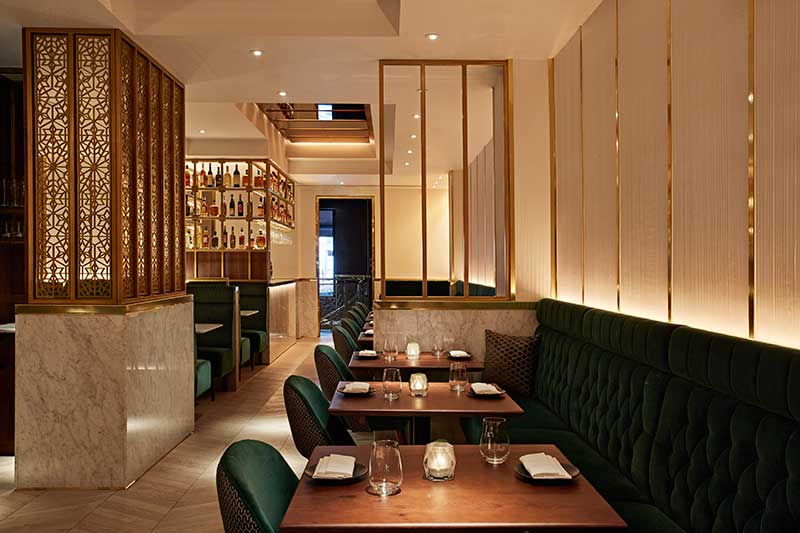 Indian Accent - Mayfair
What makes this special: It's a turkey-free zone at this critically-acclaimed Mayfair restaurant where chef Manish Mehrotra's festive menus fizz with creativity. You can choose to opt for private dining or talk to them about partial and full buyouts of either or both of the restaurant's floors. See the menus here.
Price: There are three menu options for groups of 10 or under at £55, £60 and £70 and two sharing party menus for groups larger than 10 at £70 and £80 per head.
Email reservations.london@indianaccent.com - 48 hours notice required for any party reservation.
A Portuguese Christmas in London Bridge at Londrino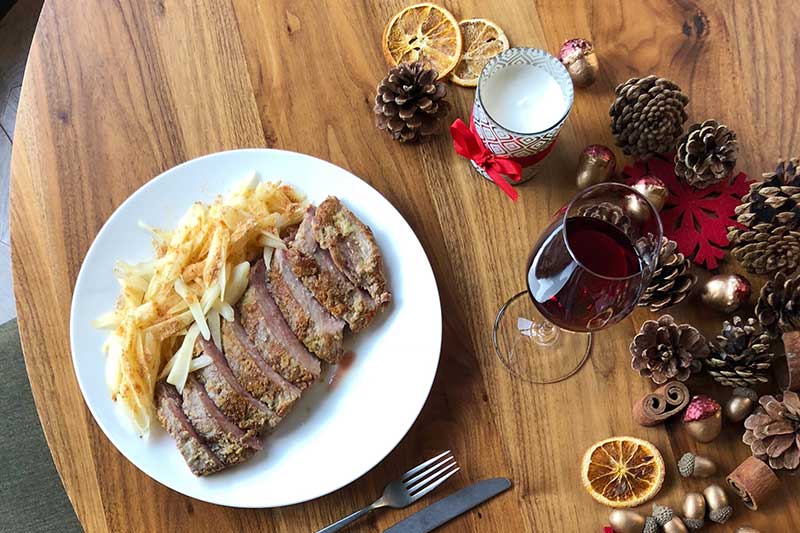 Londrino - London Bridge
What makes this special: Chef Leandro Carreira plans to transport diners to his native Portugal this Christmas with his contemporary take on Portuguese dishes. And this buzzy restaurant, just around the corner from London Bridge is just the place for a party.
Price: £45 for a four-course menu
How to book: Book online.
Festive banquets in Covent Garden with Maison Bab
Maison Bab - Covent Garden
What makes this special: If you're after affordable, ethical food with blinding brilliance, then head for this modern iteration of the kebab house in Covent Garden. You can keep it simple with a set menu of their current dishes, or go all out with the festive banquet.
Price: There's a three-course set menu at £22 per person, a banquet style menu (one week's notice required) from £12 per person (includes the main meat dishes with naan, but sides and starters are extra) or you can hire the basement restaurant space from £30 per person / min spend £700
How to book: Call 020 3802 0990 or email info@maisonbab.com
Festive fun in Chinatown with PF Chang's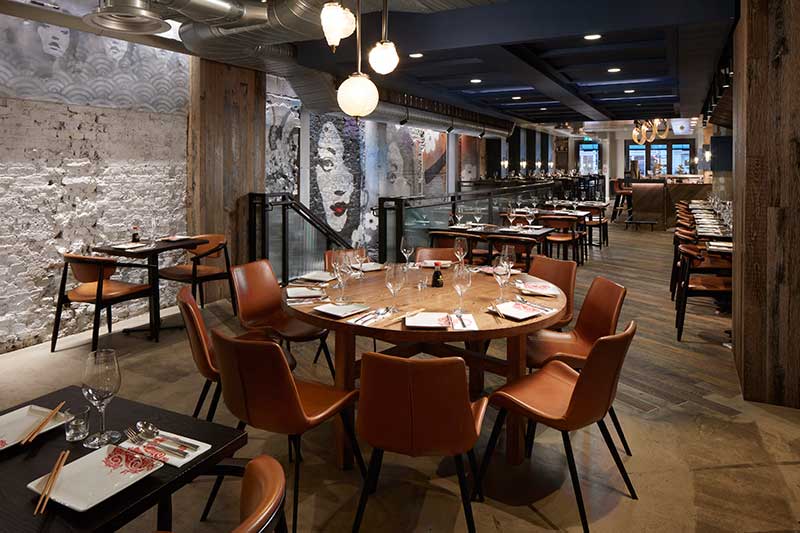 PF Chang's Asian Table - Soho
What makes this special: PF Changs may have 280 restaurants around the world but their London restaurant is one of a kind. Make your Christmas party go with a bang at this Chinatown spot with all manner of Pan Asian-inspired dishes.
Price: Choose a starter, main and dessert for £30 and add on a bottle of Prosecco for £20.
How to book: Book online or call: 01923 555161
Edwardian elegance in Bethnal Green with the Town Hall Hotel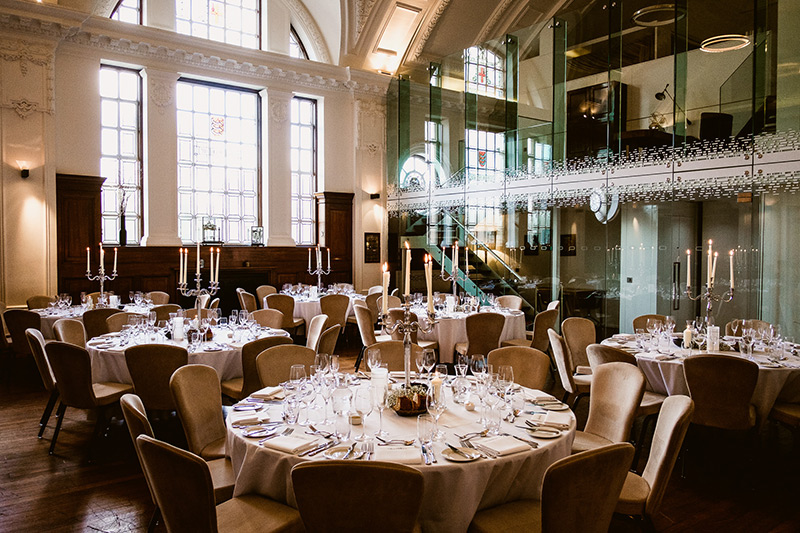 Town Hall Hotel - Bethnal Green
What makes this special: If you're looking for a touch of elegance for your Christmas gathering, then any of the gorgeous Edwardian private rooms at the Town Hall hotel in Bethnal Green would be just the ticket. Even better is the warm glow you'll feel knowing that £1 from every Christmas booking and hotel room booking will be donated to Age UK East London.
Price: £85 per person for the Christmas party package includes a glass of fizz or cocktail on arrival, three-course dinner, half bottle of wine and tea and coffee.
How to book: Email events@townhallhotel.com.
Belle Epoque Christmas glamour with Bellanger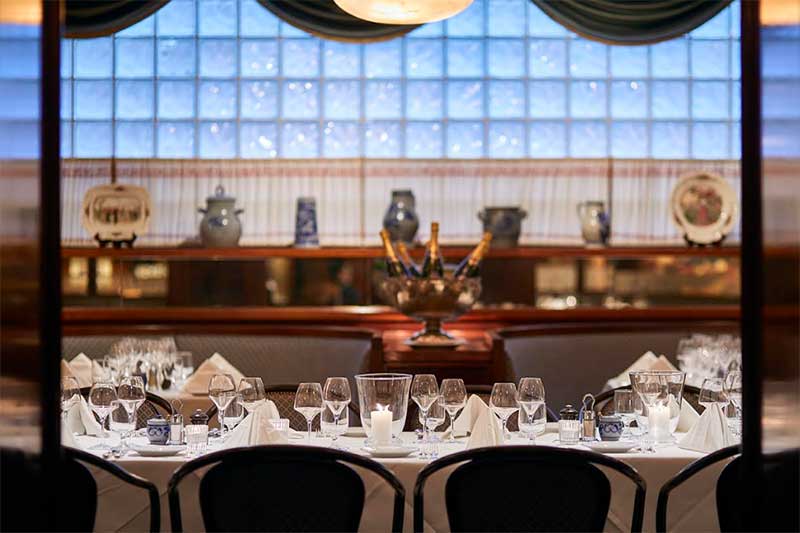 Bellanger - Islington
What makes this special: Take over The Upper Room at Corbin & King's Islington brasserie for an intimate gathering this Christmas. All dark wood panelling, mirrors and twinkling candles - this private space is the perfect spot for groups of up to 52 to dine.
Price: £48 per person. There is no hire charge for the room; only a minimum spend applies.
How to book: Call 020 7659 9315 or email events@bellanger.co.uk.
Christmas with Richard Corrigan at Bentley's Oyster Bar & Grill and Corrigan's Mayfair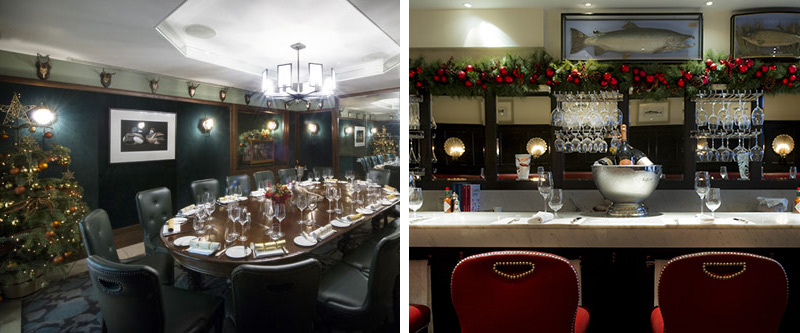 Corrigan's Mayfair and Bentley's Oyster Bar & Grill
What makes this special: Richard Corrigan's two London restaurants Bentley's Oyster Bar & Grill (www.bentleys.org) and Corrigan's Mayfair have both pushed the boat out when it comes to Christmas menus this year. Bentley's Oyster Bar & Grill has - as you might imagine - a seafood focus with dishes like:
Price: Bentley's Oyster Bar & Grill - £69 for lunch or £75 for dinner. Corrigan's Mayfair - £65 for lunch or £84 for dinner.
How to book: To book Corrigan's Mayfair call 020 7499 9943 or email privatedining@corrigansmayfair.com. To book Bentley's Oyster Bar & Grill call 020 7734 4756 or email privatedining@bentleys.org
Twists on Christmas classics with Bone Daddies
Bone Daddies - Soho, High St Ken, Bermondsey, Old St, St Christopher's Place, Nova Victoria
What makes this special: This is the first time Bone Daddies' ramen bars have put on a festive menu. There'll be a choice of three seasonal specials and a winter warmer cocktail, Mulled Ume Shu, featuring a warm plum sake, spiced with cinnamon and star anise (£6). See the menu
How to book: No reservations required.
Family style feasting with Brother Marcus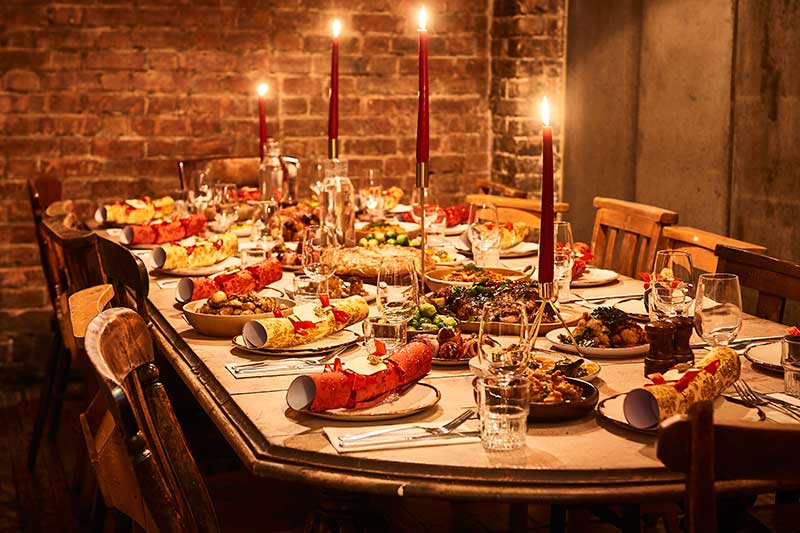 Brother Marcus - Islington
What makes this special: The Brother Marcus Christmas Feasting Menu is all about sharing - so there'll be big plates of meat and lots of sides brought to the table which will be decorated with crackers and candles.
Price: £45 per head. You can also book their private dining table for 10-16 people
How to book: Email angel@brothermarcus.co.uk or call 0207 226 3535
Producer-led Christmas feast at Craft
Craft - Peninsula Square
What makes this special: Craft's new chef Thom Grieg has been busy gathering in superb produce from all over the UK for his two Christmas menus. So you'll find Leicester guinea fowl and Neal's Yard cheeses on the menu among other treats. The vegetarian offering is particularly strong here too. See the menu
How much: Short tasting - three courses for £38 or £65 with wine pairing. Long tasting - six courses for £55 or £95 with wine pairing
How to book: email eat@craft-london.co.uk

A cosy Christmas at Cubitt House pubs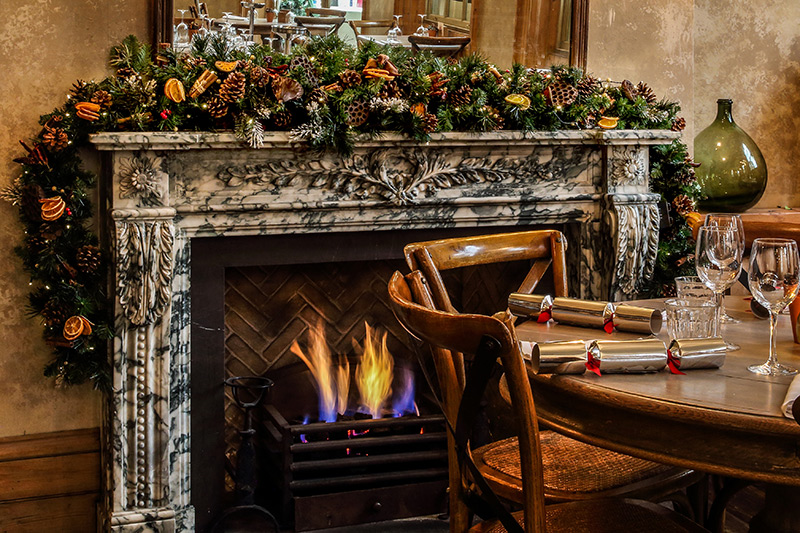 Cubitt House pubs - Belgravia, Knightsbridge, Pimlico and Marylebone
What makes this special: All five of the neighbourhood pubs that make up the Cubitt House group (The Orange, The Grazing Goat, The Alfred Tennyson, The Thomas Cubitt, The Coach Makers Arms) are now taking festive bookings for December. So if you're looking for a cosy space with a roaring fire or a light-filled private dining room then you're in luck. And they can cater for groups of up to 100.
Price: Two courses £39, three courses £46
How to book: Email reservations@cubitthouse.co.uk or call 020 7730 0070
This is a sponsored feature. Hot Dinners does not receive payment for any bookings made from it, however companies have paid to feature on this page.
Subscribe to hear the latest from Hot Dinners